We can design, create, transform & maintain your garden.
Landscape and Garden Services
Auckland
Naturescapes has a passionate and knowledgeable team of landscape gardeners who provide a specialised range of professional garden services in West Auckland and the surrounding areas. Our services include
consultations
, landscape
design
, installation, tidy ups and garden
maintenance
. Whether you are looking for ideas for your garden design – or a one off clean up is what you need – our landscape gardeners have the expertise and vision to help you with your project.
We have designed and maintained gardens throughout the Auckland region, from expansive rural properties to family backyards. Flourishing in a range of landscape and garden environments, we love native to subtropical, whimisical to zen, as well as revegetation projects.
Lovers of nature, movement, beauty, form, texture, we are passionate about putting these elements together to create functional, harmonious outdoor spaces that reflect your values and lifestyle.
Naturescapes has worked in our large garden (over an acre) now for several years. Her vast knowledge in regard to care , pruning , feeding and garden design has never failed to impress us. She has a sound practical knowledge and helped numerous times when we have had problems with the health of plants, the care of our roses and what is required for our specialist plants, natives and tropicals.
The garden always looks wonderful when she has been here and we are more than happy to recommend her to any future client.
Vicky and David |
Auckland
TOP 7 TIPS ON IMPROVING YOUR GARDEN
Are you tired of looking at your drab patch of lawn or sad and wilted garden?
When you have a busy lifestyle it can be difficult to find the time to care for your garden, and
before long things can get out of control. Read more here..
NOXIOUS WEEDS. REIN THEM IN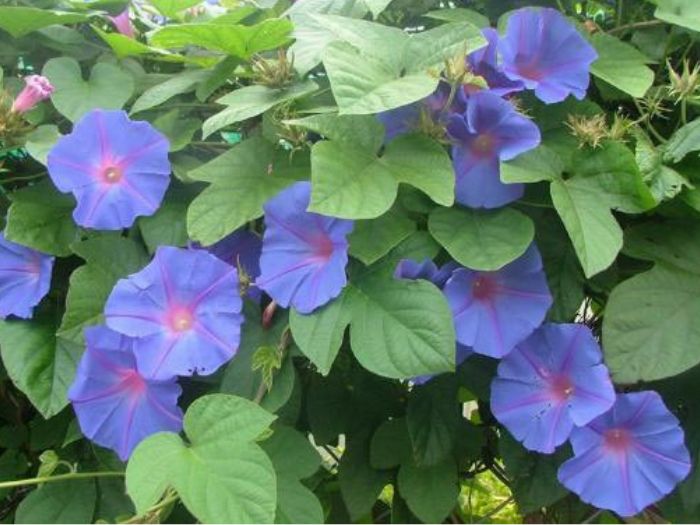 With all of this rain and warm weather, noxious weeds are growing like mad, which makes it the perfect time of year to be identifying problems and coming up with solutions to remove them.
OUR GARDEN SERVICES CAN HELP WITH YOUR NEXT PROJECT